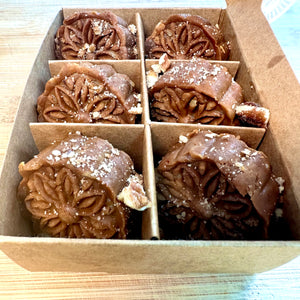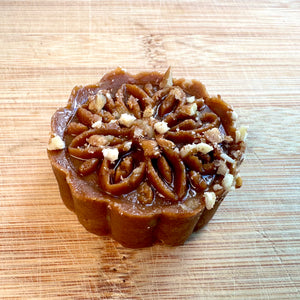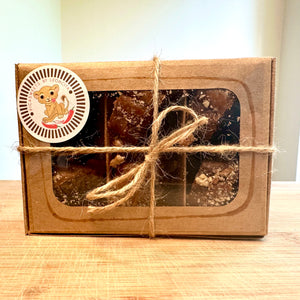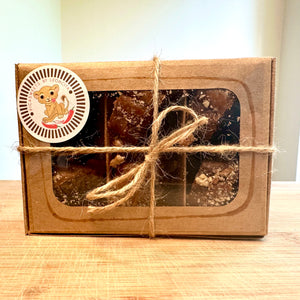 Mini Jamoncillo Box
Jamoncillo, known as dulce de leche in some parts of Mexico, is a  traditional Mexican candy. The way it is prepared changes a lot depending on the region. 
The consistency is similar to that of chocolate fudge. If you have a sweet tooth, this is the candy for you! It is so perfectly sweet, so take it one small bite at a time. It can be stored at room temperature, but the consistency is better when refrigerated, and it will last longer!
This order includes seven pieces of milk fudge in a cute little box and each piece is 1.2oz. 
Ingredients:
Brown sugar
Condensed milk
Butter
Vanilla extract 
Pecans